V.Next
V.Next is a 2D game combining adventure, stealth, and puzzles, released in multiple chapters, with a story that advances every week.
In V.Next, you are Vivienne Denue, a recently imprisoned computer hacker set free on the streets of a darkly futuristic Seattle. Take revenge on corrupt corporations and fight for the underclass by manipulating circuitry, coding up new infiltration software, hacking servers, and sneaking past surveillance systems. You'll collude with Artificial Intelligence and rip through the city on your tricked out Cafe Racer, all before recharging the batteries on your Cyberspace Deck.
With a gritty retro visual style, V.Next will take you on an epic journey across nearly 20 episodes of adventure. Harkening back to the written works of William Gibson, Neal Stephenson, and Bruce Sterling, with visual references to Blade Runner, Max Headroom, The Girl With The Dragon Tattoo, and The Matrix, and an incidental soundtrack by well known electronic bands (including an original score by musician Tom Shear of electronic band Assemblage 23), V.Next is a thrilling tale of electronic warfare, discovery, justice, and adventure that brings the best of 1990's cyberpunk to modern screens.
---
 A note from Paul Furio, Founder & CEO: 
"Our first priority is creating great episodic entertainment, with with frequent releases of narrative-driven content that will engage and excite our players. Just as important as that, we want to embrace a progressive and inclusive attitude, and tell stores that feature leading characters who are often overlooked by popular media.
I believe that the business-as-usual homogeneity in game development has produced a dearth of diverse media products that respects a broader audience. To that end, we are happy to announce that we are focused on creating V.Next, a game series about the power of women and their positive mastery of technology. We are looking to sidestep cliché stereotypes to help usher in human stories that respect women and salute the values they bring to leadership.
A lesson I learned from my mother was about the power of great stories to show us our true potential. It's a tale I hope to pass on with the story of V.Next. I hope you enjoy what we're making and thank you in advance for your support to create this important, timely and groundbreaking game. We're excited to share this adventure with you, and hope you come along for the ride!"
---
Videos
V.Next Gameplay Trailer YouTube
V.Next Teaser Trailer YouTube
Screenshots
---
---
Concept Art
---
---
---
Logo & Icon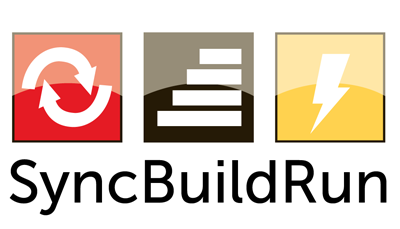 ---
Selected Articles
---
Additional Links
V.Next
Our first Episodic Cyberpunk Adventure game. Play as Vivienne Denue, hacker extraordinaire! http://www.vnext-game.com/.
---
Our Team
Paul Furio
Founder and CEO
Tom Shear
Musician
Qais Fulton
Episode Writer
Marcy Holland
Episode Writer
Daniel Hickey
Episode Writer
Sebastien Vakerics
Production Artist
Ian Llanas
Concept Artist
Matthew Gamlen
Video Artist